Investigation shows Russian targeting of educational facilities in Kharkiv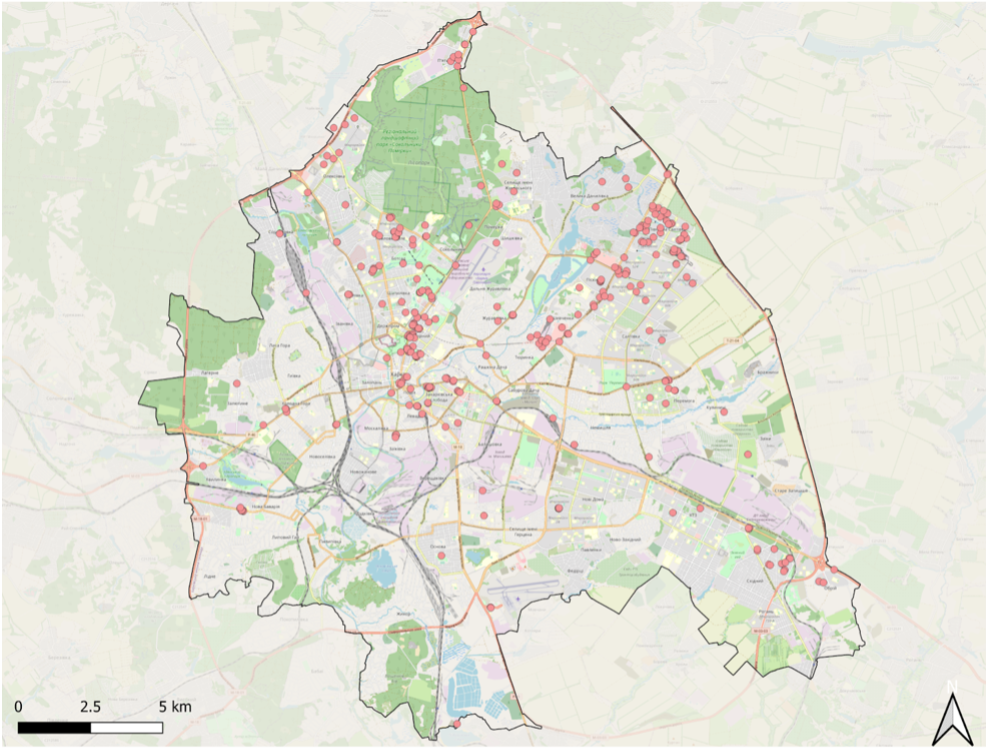 Between February and July 2022, Eyes on Russia (EoR) verified hundreds of data submissions to our database documenting the partial or complete destruction of civilian infrastructure at the hands of the Russian military in the city of Kharkiv. Out of those verified, 41 entries detail the shelling of educational institutions. Analysis of the areas surrounding affected educational facilities suggests the shelling was targeted, rather than a by-product of indiscriminate attacks on civilian infrastructure.
It was possible to establish a likely firing range angle from which the Russian military was discharging the munitions during the month of June. This was done by analysing the shelling damage and the impact points where the projectiles hit the targeted schools.
As well as structural damage, there is evidence to suggest that targeted shelling of educational facilities in Kharkiv caused:
- The partial or complete destruction of lecture halls and athletic training facilities,
- Damage to university laboratories and libraries containing ancient books,
- Destruction of pre-school playgrounds,
- Damage to specialised equipment for children with disabilities.